Stinky's Riddles December 2022
December 22, 2022
Are you smarter than Stinky?
Lilly is a lilypad in a small pond. Lilly doubles her size each day, On the 20th day, she covers the whole pond. On what day was Lily half the size of the pond?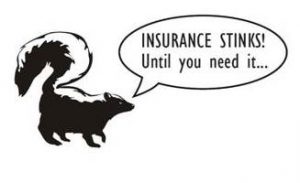 Email your answers to Stinky by January 6th and if you are correct you will be entered in a drawing for a $10 Starbucks gift card.
The November Riddle, "You have me today, Tomorrow you'll have more; As your time passes, I'm not easy to store; I don't take up space, But I'm only in one place; I am what you saw, But not what you see. What am I?" the solution is memories.
Participants that answered correctly:  Phyllis Brown, Matt Buss, Karen Charley, Randy Clark Christine Courtney, Matt Froehlich, Samantha Galvin, Ty Galvin, Dayna Garner, Rick & Tina Harshfield, Lynn Howland, Travis & Ann Johnson, Audrey Kito, Bruce Koch, Lyn McKay, Linda Mock, Tom Myers, Glenn Namatame, Jim Norlund, Bob Schellhase, Dave Serfling, Mark Smith,  Stanton Simon, Mike Stufflebeam, Joanna Szabo, BJ Teske, Cynthia Vandevender, and Jon Wyatt
The riddle-drawing winner is Ty Galvin
Congrats Ty!!