TRACEY BARTEL
Musician, Tree Hugger, Gourmand, & Insurance Agent.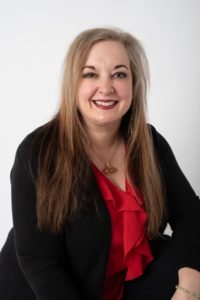 Tracey got her start in the insurance business in 1995 when she was offered a job at RB Craven Insurance in Ballard, WA. Since then, she has also worked as an agent in Nashville and San Francisco due to her adventurous spirit and love of travel. Puerto Vallarta, MX is her favorite vacation destination!
Born and raised in Washington state, she's now living in Twisp with her husband and their two fur baby kitties, Luna and Gnoma, and an African Dwarf Frog named Gollum. A self-proclaimed "bird nerd", her backyard is a haven for wild birds which she and the cats enjoy watching, which include hummingbirds, towhees, chickadees, nuthatches, and several varieties of woodpeckers. On occasion, they see eagles, hawks, owls, and osprey fly by!
There are many hobbies that Tracey enjoys. Even though she is not currently performing with a band, she's a lifelong music lover and guitar enthusiast and still sings and plays rock n roll. A former chef and café owner, cooking and trying new recipes of any culture or cuisine style happens almost daily in her kitchen. Thai and grilling with fresh local ingredients from her garden are her favorites. She and her husband love to entertain friends at their home for a BBQ party or a Seahawks game. Spending time in the forest or with their family provides some balance to their busy lives.
Tracey brings over 20 years of experience and knowledge with her to A & M Insurance®. Her love of educating others on how to protect themselves and their assets and explaining coverages are some of the reasons Tracey enjoys being an insurance agent. Armed with a quick-witted sense of humor, she's also honest and sincere and takes pride in building trust with her clients.
---
Need an insurance quote? Get in touch!
Access quotes from some of the Pacific Northwest's most trusted insurance carriers. It's comparison shopping at the click of a mouse.