September-Life Insurance Awareness
August 26, 2019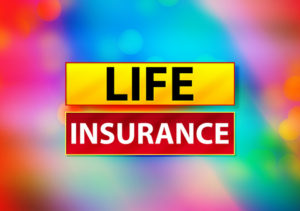 Life insurance may be one of the most important purchases you'll ever make.
It can buy loved ones the time they need to grieve and pay for funeral costs. Life insurance can replace the lost income that would make it difficult for surviving family members to pay bills and it may give them the opportunity to pay off outstanding debts, loans, and the mortgage with a chance to move on with a clean slate.  It can literally keep families in their homes. Finance future needs like your child's education. It can keep a family business in the family. It can provide a stream of income for a family to live on for a period of time and protect a spouse's retirement plans.
First things first, though: you need to own life insurance for it to do any of these things for your family.
Life Insurance Awareness Month is meant to remind us all to ask ourselves the tough questions: What if you were suddenly gone how would your family financially manage on their own? When was the last time you did the math to make sure your loved ones would be financially secure? Have you checked with your employer to find out what kind of life insurance benefit you have through work and whether you have the option to increase your coverage? When was the last time you had your life insurance needs reviewed by an insurance professional?
Many people are simply unaware of how to purchase coverage and don't know where to turn for help. Eight in 10 Americans aren't sure how much and what type to buy and worry about making the wrong decision. So they put it off. This is why 30% of families have no life insurance.
We are here to help!
Call A&M at 425-228-7406  and find out how to protect your family and your future with the right life insurance.
We offer free no-obligation quotes from multiple life insurance carriers.