Water Damage- Know What to Do
August 5, 2020
Water can do an enormous amount of damage very quickly. Most homeowners are not equipped to handle and mitigate the kind of damage and bacterial growth that water can cause in a very short time, and will need the professional help and guidance of a water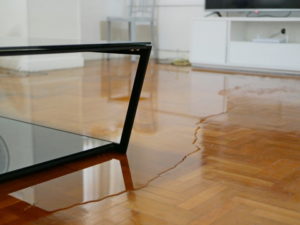 mitigation/restoration company to minimize and thoroughly handle the damage.
You can choose to call a water mitigation company directly if you are not certain you want to place a homeowners claim. Or, call the insurance company to start claim and have them dispatch the water mitigation company asap.
WHAT TO DO:
Shut off water to leaking appliance or turn off main water Shut off Valve.
Remove as much water as possible by mopping and blotting.
Remove wet area rugs or other floor covering that are not permanently attached. DO NOT attempt to start removing your wall-to-wall carpet.
Lift draperies off the floor, loop through coat hangers and place the hanger on the drapery rod.
Wipe wood furniture dry after removing any tabletop items, prop up any wet furniture cushions for even drying, place aluminum foil under furniture legs.
Move photos, paintings and art objects to a safe and dry location.
Keep books on shelves. Pack them tightly to prevent warping of pages until a restoration professional can begin specialized drying.
Open drawers, closets and cabinet doors to increase airflow and enhance drying.
WHAT NOT TO DO:
Do not enter a room with standing water until the electricity has been turned off.
Do not use a regular household vacuum to to remove water.
Do not lift tacked down carpet without professional help.
Do not use electrical appliances while on wet carp or flooring
Do not disturb any visible mold.
Do not remove books from shelves.