Parts Shortages Are Slowing Car Repairs
May 4, 2022
The current labor shortages and supply-chain issues are slowing the shipments of parts. It is also limiting vehicle repair shop capacities. Auto body and mechanical work that should take only days are now dragging on for weeks and months. So half-fixed vehicles are sitting and taking up space as the shops wait for parts.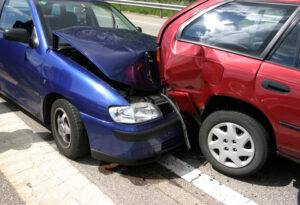 Drivers that are left without vehicles are facing increased competition for a smaller pool of rental cars. The majority of rental agencies had sold off much of their fleet during the peak of the pandemic. In addition, drivers are needing their rental cars for longer. This in turn is raising rental car prices. Per the U.S Department of Labor, this has increased the price of rental cars by 29% compared to one year ago.
This means that after an accident, many drivers are now paying much more out of pocket than they would have ever expected to because the cost to rent is higher and they need the rental for longer as they wait for their damaged cars to be repaired.
If you don't have Rental Car Reimbursement Coverage on your auto policy now is the time to consider adding it.
How Does Rental Car Coverage Work?
Rental Car Reimbursement coverage is usually an optional add-on coverage. This is because not everyone needs it or wants to pay for it, especially if they have another vehicle available to use when their regular vehicle is out of use. Typical limits offered are $30 per day/$900, $40 per day/$1,200, $50 per day/$1,500, $60 per day/$1,800, and $70/$2,100. This coverage is usually designed to pay up to 30 days. You are eligible to purchase this coverage for your vehicle as long as you also carry comprehensive, and collision coverage on that vehicle. Comprehensive covers losses caused by theft of the vehicle, glass, vandalism, fire, falling objects, and animal damage(i.e. hitting a deer). Collision covers the physical damage done to your car in a collision with an inanimate object like a tree, fence, boulder, railing, or another vehicle.
When does rental car reimbursement pay?  For the coverage to pay there has to be a covered loss. This means that it will not pay for a rental after when your vehicle is having mechanical issues. It is designed to pay after a loss like a collision, fire, theft, or a tree fell on your car.
How Does Rental Car Coverage Work After a Car Accident?
If you cause the accident or are deemed at fault then if you carry Rental Reimbursement your insurance will pay for the rental car based on your selected coverage limits for typically up to 30 days.
In a second scenario, if the other insured driver hits your vehicle and is deemed responsible then their insurance should pay the costs for your rental car via their liability coverage.
However, sometimes it just doesn't work out that way. What if the fault is disputed, or the other driver delays and delays in calling back their carrier to give a statement while you are waiting without a drivable car. Worse yet, what if that other driver caused a multiple car pile-up and doesn't carry enough liability coverage to pay for all the damages to all the vehicles and for all the rental cars? Or,  it turns out they actually are un-insured their policy just lapsed. In this case, some carriers will cover the rental car via your underinsured motorist property damage. However, covering it via UIM varies by state and by company. Some insurance carriers have very specific policy wording stating they don't cover rental cars via the underinsured motorist property damage coverage. In this type of case if you carry rental car reimbursement coverage then your insurance will pay for your rental car via your rental reimbursement coverage.
Keep in mind that depending on the circumstances and the type of coverage you have selected you may need to help pay for the rental car.  Recently, one of our customers was told his damaged vehicle is scheduled to be repaired in 2.5 months.
Should You Add Rental Reimbursement Coverage?
Maybe. How easily can you make other transportation arrangements if your car is stolen or in an accident? What if you are on a road trip when an accident or theft happens? Do you have enough saved in your personal emergency funds to pay for a rental vehicle for an extended time period without the help of insurance coverage?
If you are not sure if you've selected rental car reimbursement coverage check your most recent declarations or give us a call at 425-228-7406.