"Give Back" Referral Rewards November 2022
November 17, 2022
We want to thank the following people for referring to us during October: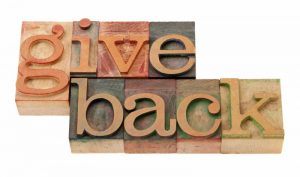 Jeanine Andres
Mihail Doumanov
Elisha Gitau
Robert Griffith x2
David Hodge
Mike Skagen
Dan Varelia
Matt Varelia
Nick Varelia
Don Wetter
Each of the referrers will receive a $10 gift card. A matching $20 donation for each referral totaling $220 was given to the American Cancer Society.  A leading cancer-fighting organization. Their vision is to end cancer as we know it for everyone. They work "to improve the lives of people with cancer and their families through advocacy, research, and patient support to ensure everyone has an opportunity to prevent, detect, treat, and survive cancer."
Our October Charity is Serenity Equine Rescue & Rehabilitation. Serenity is "a rescue and sanctuary program specializing in equine rescue, rehabilitation, education, and healing, and has been registered as a 501(c)(3) non-profit and Washington State Charitable Organization since February 2008.
At Serenity, neglected or abused horses receive quality veterinary care, are socialized, and are given essential training in preparation for adoption. As a result, the emotional and physical turnaround of these horses is nothing short of miraculous.
The average horse has seven homes in its lifetime. We are determined to make their next home the last one. Our focus is different from most rescues in that we are not concerned with how long they stay.  We concentrate on working through the behaviors that they have acquired on their journey that may have contributed to their ending up in the slaughter pen or being re-homed multiple times."
You can support this month's charity by referring friends or family for quotes or donating directly.
Your referrals are always appreciated!