"Give Back" Referral Rewards March 2023
March 14, 2023
We want to thank the following people for referring to us during January: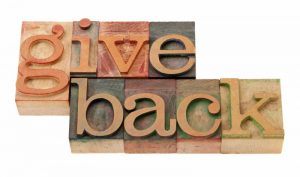 Dayna Garner
Fred Hunter
Khalid Narf
Maria Tapia
Dan Varelia x 2
We want to thank the following people for referring to us during February:
John Hartle
Alana Jackson
Joyce Manning
Kim Nguyen
Jean Reyes
Matt Varelia
Each of the referrers will receive a $10 gift card. A matching $20 donation for each referral in January totaling $ 80.00 to Sound Generations' Meals on Wheels.
A matching donation for each referral in February totaling $120 was given to the Maple Valley Food Bank.
Sound Generations is a local comprehensive non-profit organization serving older adults and disabled persons in King County. They support tens of thousands of people and those who care for them annually on their aging journey through community connections and accessible services. Meals on Wheels America offers relief to older adults and caregivers by delivering reliable, nutritious meals on a weekly basis. Their friendly drivers bring satisfying, well-balanced meals directly to the homes of older adults.
The Sound Generations Meals on wheels program accepts King County, WA residents aged 60 or more, who have difficulty shopping or cooking.  They have a suggested donation of $6 per meal.
The Maple Valley Food Bank our February charity works "to get nourishing food and life-saving services to people in need, knowing that – without the stresses of hunger – they are able to focus on the next phase of their journey out of poverty."
Our March charity will be Make-A-Wish Alaska and Washington  "For three and a half decades, They have partnered with thousands of volunteers, donors, and medical professionals in our community to grant nearly 8,000 wishes to children with critical illnesses."
You can support our charity by either donating directly or by referring a friend for a quote for a no-obligation and free insurance quote.