Stinky's Riddles March 2023
March 14, 2023
Are you smarter than Stinky?
What 8-letter word can have a letter taken away and still be a word? Take another letter away and it is still a word. Keep on doing that until you only have one letter and the final word left. What is the original word?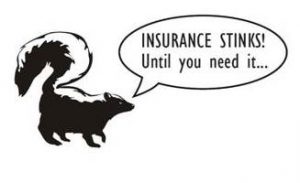 Email your answers to Stinky by  April 10th and if you are correct you will be entered in a drawing for a $10 Starbucks gift card.
The January Riddle, "A girl has as many brothers as sisters, but each brother has only half as many brothers as sisters. How many brothers and sisters are there in the family?" The solution is there are 3 brothers and 4 sisters. This is because one of the sisters would count that she has 3 brothers and 3 sisters. One brother would count that he has 2 brothers and 4 sisters.
Participants that answered correctly: Karen Charley, Randy Clark, Christine Courtney, Erika Duncan, Matt Froehlich, Nathan Glaefke, Richard Haferbecker, Paul & Dorothy Henry, Jennifer Kinsella, Audrey Kito, Bruce Koch, Dave Liesse, Ric Nicholson, Daniel Piraino, John Redl, Mark Smith, Stanton Simon, Colleen Ward, and Reyn Weiss.
The riddle-drawing winner is Nathan Glaefke.
Congrats Nathan!!