STRESS CAN INCREASE YOUR RISK OF CRASHING
April 12, 2022
Research has discovered another risk factor on the road: Stress. Some studies indicate stressed driving can be as risky as texting on a hand-held phone while driving. We live in stressful times. What can you do to reduce your stress level while driving?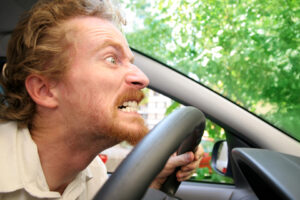 Here are some quick tips:
CALMING MUSIC
Researchers at Stanford University have found that listening to music seems to be able to change brain functioning to the same extent as medication. This is because music around 60 bpm can cause the brain to synchronize with the beat causing alpha brainwaves, the same brainwave frequency present when we are relaxed and conscious.
TAKE A DEEP BREATH
Inhaling through our noses and into our bellies is a proven way to reduce stress. This is because when you breathe deeply, it sends a message to your brain to calm down and relax.
ACTIVATE YOUR EMPATHY
Try to take a moment after those deep breaths to humanize and empathize with the other drivers on the road. They are under stress too.
LEAVE EARLIER
This may mean setting your alarm to get up earlier. Not having to stress about arriving at work or other events late will mean you won't be rushing and have less need to risk speeding.