"Give Back" Referral Rewards April 2022
April 12, 2022
We would like to thank the following people for referring to us during March: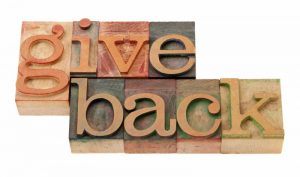 Eileen Carr
Ann Davis
Pilar Dennis
Dayna Garner
Todd Goe
Gina Hodge
Felix Lyons
Ian Mcknight
Stephanie O'Brien
Ian Roubanis
Dan Varelia
Nick Varelia
Each of the referrers will receive a $10 gift card. A matching $20 donation for each referral totaling $240 was made to our March charity the National Multiple Sclerosis Society.
We have become aware that Tamara Pavlenko of Salon Tii Gavo, a neighboring business has taken in eight of her family members that were forced to flee their home in Ukraine and applied for asylum in the US.  Russia's invasion of Ukraine has as of April 11th forced 4.6 million people to flee their homes. Thousands of refugees displaced by Russia's invasion of Ukraine have traveled to Mexico hoping to request refuge in the U.S. Nearly 10,000 undocumented Ukrainians have been processed by U.S. border officials in just the past two months.
So for this month, we will be contributing to Tamara's family hoping to offer them and her some support while they apply and wait for their asylum status to be granted.
Your referrals are always appreciated!