Stinky's Riddles October 2022
October 26, 2022
Are you smarter than Stinky?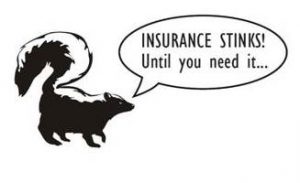 It can speak
With its hard metal tongue
But it can not breathe
For it has no lung
What is it?

Email your answers to Stinky by October 6th and if you are correct you will be entered in a drawing for a $10 Starbucks gift card.
The September Riddle, "Which of the following words don't belong in the group and why? CORSET, COSTER, SECTOR, ESCORT, COURTS. " solution is: COURTS. It is the only one in the group that is not an anagram. It has the letter "U". The other 4 words all have the letter "E".
Participants that answered correctly: Karen Charley, Randy Clark, Christine Courtney, Erika Duncan, Matt Froehlich, Ty Galvin, Paul & Dorothy Henry, Catalina Indre, Alan Jacobsen, Audrey Kito, Dave Liesse, Lyn McKay, Jayne McKnight, Linda Mock, Tom Myers, Ric Nicholson, Jim Norlund, Dan Piraino, John Redl, Jesse Robertson, Ali Saccone, Bob Schellhase,   Marlene Schneider, Rob Shafar, Joanna Szabo and Allison Weathers
The riddle drawing winner is Rob Shafar
Congrats Rob!