"Give Back" Referral Rewards October 2022
October 26, 2022
We want to thank the following people for referring to us during September: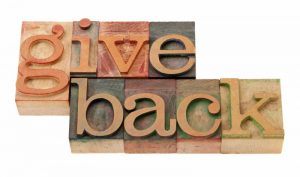 Nancy Alexander
Lisa Cameron
Paul Jakse
Gabriela Martinez
Kyle McCammon
Khalid Narf
Matt Varelia
Nick Varelia
Each of the referrers will receive a $10 gift card. A matching $20 donation for each referral totaling $160 was made to NeighborCare Health. Neighborcare Health's mission statement "is to provide comprehensive health care to families and individuals who have difficulty accessing care; respond with sensitivity to the needs of our culturally diverse patients, and advocate and work with others to improve the overall health status of the communities we serve."
It is estimated that 39.5 percent of people and 41 percent of Americans will get cancer. Our October charity is the American Cancer Society.  A leading cancer-fighting organization. Their vision is to end cancer as we know it for everyone. They work "to improve the lives of people with cancer and their families through advocacy, research, and patient support to ensure everyone has an opportunity to prevent, detect, treat, and survive cancer."
You can support this month's charity by referring friends or family for quotes or donating directly.
Your referrals are always appreciated!