Stinky's riddles July 2018
July 12, 2018
Are you smarter than Stinky?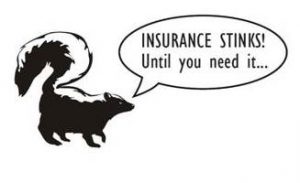 There are three caskets- a gold, a silver, and a lead. There is a prize in one of them. They have statements written on them as follows: On the gold- "The prize is in this casket."  On the silver- "The prize is not in this casket."  On the lead-  'The prize is not in the gold casket." At most only one statement is true.  Where is the prize?
Email your answers to Stinky by August 9th, 2018 and if you are correct then you will be entered in a drawing for your choice of either a $10 Starbucks's gift card, or $10 Regal entertainment card.
Solution to the June Riddle "What goes up and down but does not move?" is: A staircase.
Participants that answered correctly: Kristen Bobo, Matt Buss,  Larry Carlson,  Samantha Galvin,  Tami Hinesly,  Kevin Huckins, Dave Liesse,  Lyn McKay, Linda Mock,  Dan Piraino, and Michael Stufflebeam.
The winner of the $10 card is: Linda Mock