Stinky's Riddles-February 2017
February 11, 2017
Are you smarter than Stinky?
A rope takes one hour to burn from one end to the other. It does not burn at a constant rate. You have 2 such ropes and you need to measure exactly 45 minutes. How can you do so?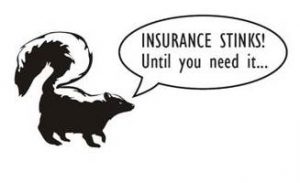 Email your answers to Stinky by March 6, 2017 and if you are correct you will be entered in a drawing for your choice of either a $10 Starbucks's gift card, or $10 Regal entertainment card.
Solution to the January Riddle is:  Take the chicken across. Row back. Then take the fox across. Drop off the fox and grab the chicken and row back.  Drop the chicken off and now row across with the grain. Drop the grain off with the fox. Row back to get the chicken. Finally bring the chicken across.
Participants that answered correctly: Trent Avis, Kristine Booth, Samantha Galvin, Richard Haferbecker, Gina Hodge, Alan Jacobsen,Audrey Kito, Ken Kreutzer, Dave Liesse, Brian Ludwig, Lyn Mckay, Eric Miyamoto, Linda Mock, Tom Myers, Danielle Nadiv, Scott Nadiv, Glenn Namatame, Jesse Robertson,Karen Scaffidi, and Stanton Simon.
The winner of the $10 Starbucks card is: Samantha Galvin