September 2018 "Give Back" Referral Rewards
September 25, 2018
We would like to thank the following people for referring to us in August: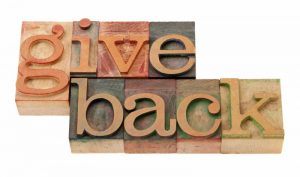 Shelly Anderson
Anthony Castillo
 Jonathan Damato
Steven Frazier
 Mandy Johnson
Ebru Keremoglu
Vicki Maddy  (twice)
Kathleen Matteson
Mihai Naziru – Asked for his to be donated to charity of the month.
Johnny Vo
Thank you for all the referrals!  Your referrals are the best compliment you can give us.
Each of the referrers will receive either a $10 Regal Entertainment card or $10 Starbucks card.  A matching $20 donation for each  August referral totaling  $210.00.00 was donated to Seattle Children's Hospital Research Foundation.
Our September charity of the month will be Serenity Equine Rescue