October 2019 "Give Back" Referral Rewards
October 18, 2019
We would like to thank the following people for referring to us in September: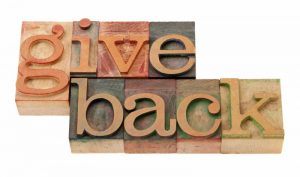 Shelly Anderson
Danielle Mitrak
Clay Ringler
Katrina Stuckey X2
Dan Varelia
Dave Varelia
Nick Varelia
Each of the referrers will receive a $10 gift card. A matching $20 donation for each September referral totaling $160 was donated to Seattle Humane Society.
Our charity of the month is going to Serenity Equine Rescue & Rehabilitation. Some of the horses are permanent residents and others are going through rehabilitation after being rescued from abusive or negligent homes or being trained so they are ready for adoption.  Serenity also offers many workshops and classes from basic horse health care, riding classes and horses used for healing emotional trauma.