November 2019 "Give Back" Referral rewards
November 13, 2019
We would like to thank the following people for referring to us in October: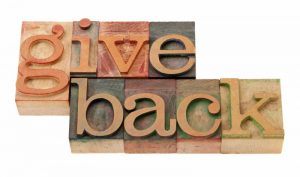 Paul Apple
Pilar Dennis X 2
Karl Johnson
Keslie Nesbit
Mike Skagen
Katrina Stuckey
Richard Szabo
Each of the referrers will receive a $10 gift card. A matching $20 donation for each October referral totaling $160 was donated to Serenity Equine Rescue & Rehabilitation.
Our November charity of the month is Smidget Rescue. Smidget Rescue specializes in finding forever homes for "Super Midgets", small dogs under 25 pounds.
Smidget Rescue is a small organization with one founder and several volunteers. They do not have a facility and are a foster based rescue.
Their dogs come from high kill shelters in California, and Eastern Washington. They are the homeless, forgotten dogs that have fabulous personalities. Dogs that would never have a chance of finding a home if left in a shelter.