March 2020 "Give Back" Referral Rewards
March 19, 2020
We would like to thank the following people for referring to us in February: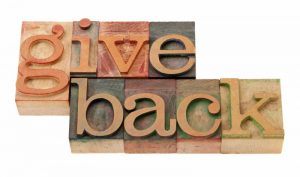 Matt Marinelli
Linda Mock
Carla Ottesen
Sara Poulsen
Bennie Sack
Nick Varelia
Each of the referrers will receive a $10 gift card. A matching $20 donation for each February referral totaling $120 was donated to Muscular Dystrophy Association.  The MDA funds research and access to care for people affected by muscular dystrophy, ALS and other related neuromuscular diseases.
Our charity for the month of March is the National Multiple Sclerosis Society. In past years we have formed a team and participated in the Walk MS fundraiser. However, this year due to COVID-19 pandemic the WALK MS:Seattle that was to be held April 5th walk has been cancelled.