June 2020 "Give Back" Referral Rewards
June 15, 2020
We would like to thank the following people for referring to us in May: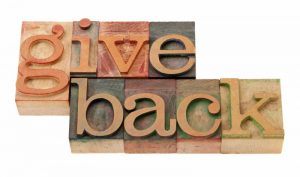 Bob Boss
Rayette Fujihara
Dan Gates
Andy Rodgers
Dan Varelia x3
Nick Varelia x2
Each of the referrers will receive a $10 gift card. A matching $20 donation for each May referral totaling  $180 was donated to NeighborCare.  "For more than 50 years, NeighborCare Health has provided quality, affordable health care for our most vulnerable neighbors." They "serve more than 75,000 patients each year, primarily low-income and uninsured families, immigrants, and the homeless" in their  "30 medical, dental and school-based sites."  They ask "everyone to pay what they can, but no one is turned away due to inability to pay."
Our June charity of the month is Northwest Harvest. For each person you refer for a quote we will donate $20 to the charity.
1 in 10 Washingtonians struggle with hunger.
1 in 6 Washington kids live in a household that faces challenges in putting enough food on the table.
1 in 8 Washingtonians live below the poverty line.
The majority of working-age Washingtonians living in poverty are working or actively looking for work. Many work more than one job.