February 2018 "Give Back" Referral Rewards
February 8, 2018
We would like to thank the following people for referring to us in January: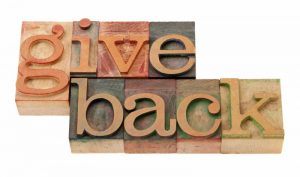 Gina Baxter
Christopher Chand
Paul Henry
Gina Hodge
Amadou Jawara
Brandon Matthews
Harvinder Phagurha
Jeff Poe
Marina Savitkaia
Jagjit Singh
Katrina Stuckey
Michael Stufflebeam
Rachel Sturm
Ed Tasca
Bonnie Whitlock
Thank you for all the referrals!  Your referrals are the best compliment you can give us.
Each of the referrers will receive either a $10 Regal Entertainment card or a $10 Starbucks card. A matching $20 donation for each January referral totaling $300 was donated to Neighborcare Health  For almost 50 years, Neighborcare Health has been providing health care to some of our most vulnerable neighbors. They are the "largest provider of primary medical, dental and behavioral health care services in the Seattle area focusing on low-income and uninsured families and individuals, seniors on fixed incomes, immigrants, and the homeless." Each year they care for around 65,000 patients at their 28 non-profit medical, dental and school-based clinics. No one is turned away for inability to pay.
Seattle Children's Hospital Research Foundation is "one of the nation's top five pediatric research centers, Seattle Children's Research Institute is dedicated to providing hope, care, and cures to help every child live the healthiest and most fulfilling life possible."  In addition, to all the life-saving research they offer many community programs.