April 2020 "Give Back" Referral Rewards
April 9, 2020
We would like to thank the following people for referring to us in March: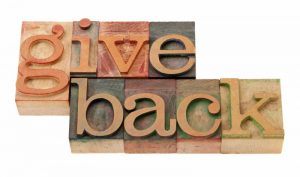 Criseta Almorade
Dayna Garner
Jerry Hudson
Karl Johnson
Gina Leonard
Sara Poulsen
Brian Reas
Grant Robinson
Jennifer Sack
Alicia Slaughter
Katrina Stuckey (twice)
Matt Varelia
Each of the referrers will receive a $10 gift card. A matching $20 donation for each March referral totaling $260 was donated to the National Multiple Sclerosis Society. In past years we have formed a team and participated in the Walk MS fundraiser. However, this year due to COVID-19 pandemic the WALK MS:Seattle that was to be held on April 5th walk was cancelled.
Our charity for  month of April is NeighborCare.  "For more than 50 years, NeighborCare Health has provided quality, affordable health care for our most vulnerable neighbors." They "serve more than 75,000 patients each year, primarily low-income and uninsured families, immigrants, and the homeless" in their  "30 medical, dental and school-based sites."  They ask "everyone to pay what they can, but no one is turned away due to inability to pay."