Washington State Insurance Credit Ban News
August 18, 2022
If you have read our newsletters or watched the news over the last year then you are likely aware that there has been a lot going on that has caused insurance premiums to fluctuate due to 2 bans being issued by the Office of the Insurance Commissioner. The bans prohibited insurance companies from using credit history as a factor in determining pricing on personal auto, home, and renters insurance policies in Washington State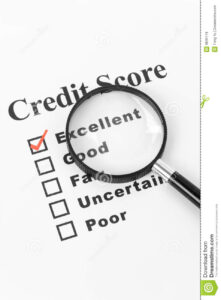 The latest development and news is that on July 29, 2022, Thurston Superior Court Judge Indu Thomas ruled that the Office of the Insurance Commissioner lacked the statutory authority to unilaterally ban the use of credit information for rating and underwriting. This means that currently insurance companies are allowed to use credit information when deciding whether or not to offer someone insurance and to calculate how much to charge them.
What is the history of what happened?
Insurance Commissioner Mike Kreidler has pursued legislation in the Washington Legislature on numerous occasions that would have replaced the longstanding statutory requirements that apply to the use of such factors with an outright prohibition of the use of credit.
Kreidler initially imposed a ban with the issuance of an emergency rule early last year that went into effect in June of 2021. This meant carriers stopped using credit history as a factor in determining pricing on personal auto, home, and renters policies.
Then on October 8th, 2021, a Thurston county Superior court Judge granted the summary motion to invalidate the June 2021 emergency rule stating Commissioner Kreidler did not have "good cause" to file it as an emergency and to not follow the normal rule-making process in the state legislature.
At that point, as Kreidler had returned to the normal rule-making process some carriers began the process to reintroduce credit while others waited to see what would be decided in the State Legislature.
During the legislative session that began on January 10, 2022, Kreidler again attempted to adopt a permanent ban on the use of credit scoring.  The state legislature has been considering several different bills that involve the use of credit scoring.
SB 5623 would allow credit scoring for new personal lines business but ban its use for renewals unless it benefits the customer.
SB 5879 would require insurers to provide exceptions for consumers experiencing extraordinary life circumstances – a catastrophic event; serious illness/injury; death in the family; divorce, identity thief; job loss; or military deployment.
S-4132 would delay this rule banning credit scoring for 17 months until a workgroup of industry and consumer protection groups could "develop viable policy options for creating an insurance environment that is affordable and equitable for all insureds."
When his advocacy at the state legislature was failing, the commissioner maintained that he already possessed the authority needed to implement such a ban and sought to do so again by regulation. Kreidler then on February 1, 2022, adopted a new rule that banned insurance carriers from using credit scoring for three years. This rule was to go into effect on March 4, 2022.
The chairman of the Washington State Senate Business, Financial Services, and Trade Committee described the change of direction and issuance of the rule as an "inexcusable attempt to evade and subvert the legislative process."
The Superior Court responded on February 25th, 2022 to the new three-year ban on credit scoring by issuing a stay on the rule. This means that rule did not actually go into effect. The Court has also agreed to combine multiple lawsuits challenging the regulation that had been filed separately.
Some carriers chose to wait to reintroduce credit until the courts made a final decision. The Court hearing happened and it was announced on July 29th that Thurston County Superior Court Judge Indu Thomas ruled that the OIC had exceeded its authority. Judge Thomas held that the OIC could not rely on the more general rating standard statute that prohibited "excessive, inadequate, or unfairly discriminatory" rates to "eliminate all meaning from the more specific credit history statutes by which the legislature had authorized its use." The judge's decision is the second time in less than a year that the commissioner has been rebuffed by the courts.  At this point, all of the companies A&M represents that write personal insurance have either resumed using credit-based insurance scoring or have filed with the state and are scheduled to restart using credit.
It is unclear whether Kreidler will appeal last week's Superior Court ruling. He indicated in a released statement that he intends to consult with his attorneys and also hinted that any subsequent policymaking may be best left in the hands of lawmakers.
We understand the situation has been confusing and frustrating to many, especially those whose rates increased unexpectedly. Our agency will try to continue to keep our clients informed of any updates via our e-newsletter and you are always welcome to give us a call to discuss further.