Stinky's Riddles April 2022
April 8, 2022
Are you smarter than Stinky?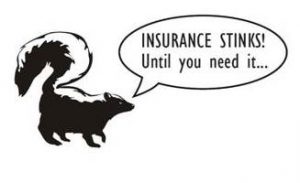 What are the next three letters in this combination? OTTFFSS
Email your answers to Stinky by May 7th and if you are correct you will be entered in a drawing for a $10 Starbucks gift card.
The solution to the March Riddle "What building has the most stories?" is a library.
Participants that answered correctly: Jack Ault, Tom & Jennifer Bryant, Matt Buss, Karen Charley, Randy Clark, Christine Courtney, Rob Courtney, Bob Costanzo, Erika Duncan, Rory & Mari Jane Friel, Ty Galvin, Richard Haferbecker, Paul & Dorothy Henry, Travis & Ann Johnson, Jennifer Kinsella, Audrey Kito, Bruce Koch, Dave Liesse, Janet Martin, Tom Myers, Ric Nicholson, Jim Norlund, John Redl, Sarah Rerecich, Karen Scaffidi, Dave Serfling, Rob Shafar, Stanton Simon, Mark Smith, Cherilyn Tate, & BJ Teske.
The riddle drawing winner is Richard Haferbecker
Congrats!