Stinky Riddle's – January 2017
January 9, 2017
Are you smarter than Stinky?
You have a fox, a chicken and a sack of grain. You must cross river with only one of them at a time. If you leave the fox with the chicken he will eat it.  If you leave the chicken with the grain he will eat it. How can you get all 3 across safely?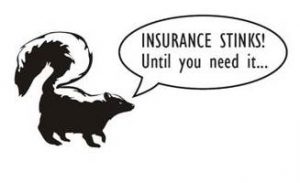 Email your answers to Stinky by February 6, 2017 and if you are correct you will be entered in a drawing for your choice of either a $10 Starbucks's gift card, or $10 Regal entertainment card.
Solution to the December Riddle is: Throw the ball up in the air.
Participants that answered correctly: Olesya Buntylo,Morris Case, Randy Clark, Samantha Galvin, Gary Gudyka, Jim Hal, Tami Hinesley, Alan Jacobsen, Todd Johnson, Audrey Kito, Dave Liesse, Brian Ludwig, Lyn Mckay, Danielle Nadiv, Scott Nadiv,  Mark Smith, Stanton Simon, and Michelle Wyatt
The winner of the $10 Starbucks card is: Michelle Wyatt