September 2017 "Give Back" Referral Rewards
September 8, 2017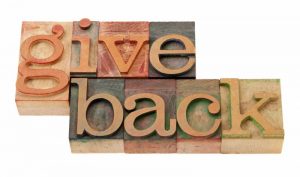 Delores Ashmore
Dayna Garner
Rajesh Oad
Carla Ottensen
Sandra Silskovic- 3 times
Thank you for all the referrals!  Your referrals are the best compliment you can give us.
Each of the referrers will receive either a $10 Regal Entertainment card or a $10 Starbucks card. A matching $20 donation for each August referral totaling  $140 was donated for the August referrals.  Bringing the total amount donated to  Seattle Children's Hospital Research Foundation to the Uncompensated Care Fund for the July and August referrals to $280.00. This Fund helps ensure quality care to children in the Northwest, regardless of their ability to pay.  The need for uncompensated care is estimated to be more than $120 million this year.  Of the 100,000 patients treated at Children's every year, 65% need financial assistance
Our September Charity of the month will be the Seattle Humane Society.  The Seattle Humane is part of a network of shelters working with national animal welfare groups on large-scale natural disaster responses for Hurricane Harvey. They are prepared to take up to 100 dogs and 200 cats from Texas shelters to relieve overcrowding and open up space, resources, and temporary housing for pets displaced by the storm to stay until they can be reunited with their families.