October 2017 "Give Back" Referral Rewards
October 12, 2017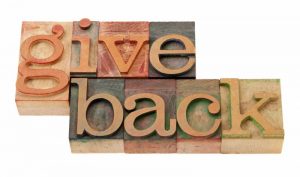 Viktor Lukachynets
Linda Mock
Dethnarin Sibounheuang
Brenda Shomaker
Katrina Stuckey- 3x
Phuong Truong
Jane Whittle
Thank you for all the referrals!  Your referrals are the best compliment you can give us.
Each of the referrers will receive either a $10 Regal Entertainment card or a $10 Starbucks card. A matching $20 donation for each September referral totaling $180 was donated to the Seattle Humane Society for the September referrals.
The Seattle Humane Society is an open-door shelter with no time limits and a mission of "saving and serving pets in need, regardless of age, ability, circumstance or geography." The result is they "accept every animal in need of our help — regardless of age, breed, or physical condition." They are committed to providing them with the care they deserve for as long as it takes us to find them a loving home. Their veterinary teams provide life-saving medical procedures to animals brought to them needing medical attention. They provide training to pets with behavior issues due to lack of training so that will thrive in their new homes.  During the fiscal year of 2015/16, they placed nearly 7,000 pets. So we were pleased to be able to support this great work.
Our October Charity of the month is Smidget Rescue. Smidget Rescue specializes in finding homes for small dogs under 25 pounds, like Chihuahuas, Pomeranians, Poodles, and mixes of all sorts. "Super Midgets!"  They are not a shelter nor are they open to the public. Their dogs are in foster care around the Puget Sound.  Dogs can be met at our weekly adoption events or by private appointment.