June 2019 "Give Back" Referral Rewards
June 11, 2019
We would like to thank the following people for referring to us in May: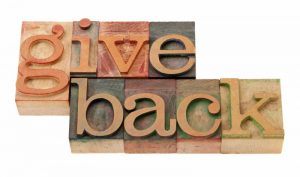 Shelly Anderson
Pilar Dennis x 3
Crystal Edmiston
Karl Johnson
Paul Samson
Igor Shtokalo
Katrina Stuckey x 2
Matt Varelia
Each of the referrers will receive either a $10 gift card. A matching $20 donation for each May referral totaling $220 donated to the Soup Ladies to help them raise money to fund a new 4-wheel drive truck so when disaster strikes they can continue to feed first responders .
Our June & July Charity of the Month will be Northwest Harvest to coincide with our annual Close the Summer Meal Gap Food Drive.