"Give Back" Referral Rewards September 2022
September 21, 2022
We want to thank the following people for referring to us during August: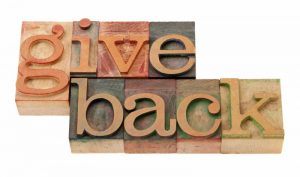 Larry Antrim
Kamal Bajwa
Gerardo Campos
Rick La
Dan Varelia X2
Aleksandr Vaynerman
Each of the referrers will receive a $10 gift card. A matching $20 donation for each referral totaling $140 was made to  Northwest Harvest Washington State's leading hunger-relief agency. The total donated to Northwest Harvest during August and September was $400.
Northwest Harvest provides "an average of two million meals each month through" their "statewide network of 375 food banks, meal programs, and high-need schools. Northwest Harvest provides nutritious, culturally appropriate food to anyone in need while respecting people's dignity and promoting good health."
Our September Charity of the Month is NeighborCare Health. Neighborcare Health's mission statement "is to provide comprehensive health care to families and individuals who have difficulty accessing care; respond with sensitivity to the needs of our culturally diverse patients, and advocate and work with others to improve the overall health status of the communities we serve."
You can support this month's charity by referring friends or family for quotes or donating directly.
Your referrals are always appreciated!