"Give Back" Referral Rewards November 2021
November 23, 2021
We would like to thank the following people for referring to us during October: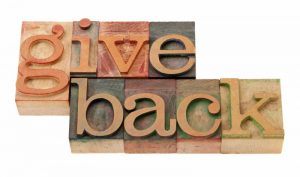 1. Joana Evans
2. Dayna Garner
3. Erica Garl
4. Antoinette Mattox
5. Mary Jane Murphy
6. Dan Varelia
Each of the referrers will receive a $10 gift card. A matching $20 donation for each referral totaling $120 was made to NeighborCare Health
Our November Charity of the Month is the  Soup Ladies. You can either support our charity by referring friends or family for quotes or by donating directly.
Your referrals are always appreciated!