"Give Back" Referral Rewards January 2023
January 16, 2023
We want to thank the following people for referring to us during December: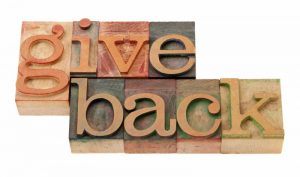 Julie Bridge
Rolanda Hampton
Lynn Neubert
David Schott
Dawn Ullakko
David Varelia
Matt Varelia
Nick Varelia
Each of the referrers will receive a $10 gift card. A matching $20 donation for each referral totaling $ 160.00 to Sound Generations' Meals on Wheels.
Sound Generations is a local comprehensive non-profit organization serving older adults and disabled persons in King County. They support tens of thousands of people and those who care for them annually on their aging journey through community connections and accessible services. Meals on Wheels America offers relief to older adults and caregivers by delivering reliable, nutritious meals on a weekly basis. Their friendly drivers bring satisfying, well-balanced meals directly to the homes of older adults.
The Sound Generations Meals on wheels program accepts King County, WA residents aged 60 or more, who have difficulty shopping or cooking.  They have a suggested donation of $6 per meal. Sound Generations' Meals on Wheels will remain our charity for the month of January.