"Give Back" Referral Rewards April 2023
April 12, 2023
We want to thank the following people for referring to us during March: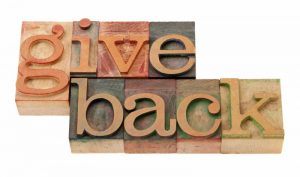 Shannon and Gary Blatter
Harold Carlson
Jonathan Carmichael
Robert Griffith (twice)
Matthew Hosford
Paul Jakse
Cheryl Lewis
Brenda Martin
Matt Varelia (twice)
Nick Varelia
Dana Wilson
Bunly Yun
Each of the referrers will receive a $10 gift card. A matching $20 donation for each referral in March totaling $280 was made to  Make-A-Wish   "For three and a half decades, They have partnered with thousands of volunteers, donors, and medical professionals in our community to grant nearly 8,000 wishes to children with critical illnesses."
Our April Charity is The National Multiple Sclerosis Society. This society "provides services to help people affected by MS live their best lives and fund research initiatives to stop MS in its tracks, restore what has been lost, and end MS forever."
You can support our charity by either donating directly or by referring a friend for a quote for a no-obligation and free insurance quote.