February 2020 "Give Back" Referral Rewards
February 13, 2020
We would like to thank the following people for referring to us in January: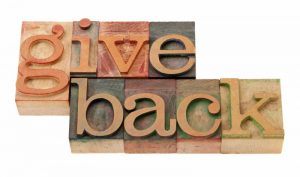 Pilar Dennis
Tracy Dyson
Robert Jack
Amadou Jawara
Margaret Lewellen
Dan-Mei Liang
Woodrow Ng
Fredric Nicholson
Dan Varelia X 2
Nick Varelia
Each of the referrers will receive a $10 gift card. A matching $20 donation for each January referral totaling $220 was donated to Make-A-Wish Alaska and Washington.  Make-A-Wish is an accredited charity that grants the wishes of children between the ages of 2.5  and 18 years old with critical illnesses. Make-A-Wish believes the wish granting experience can be a real game changer for these children. "When a wish is granted, a child replaces fear with confidence, sadness with joy and anxiety with hope. This can have a real and tangible impact on a child's health. In fact, research shows that wishes have proven physical and emotional benefits that can give children with critical illnesses a higher chance of survival. Doctors and social workers use wishes as part of their treatment plan because wishes are that important."
Our charity of the month for February is the Muscular Dystrophy Association.  The MDA funds research and access to care for people affected by muscular dystrophy, ALS and other related neuromuscular diseases.