April 2018 "Give Back" Referral Rewards
April 12, 2018
We would like to thank the following people for referring to us in March: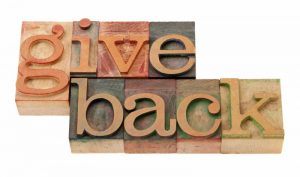 Shelly Anderson
Amadou Jawara
Kathy Swenning
Dan Varelia      x 2
Matt Varelia
Bonnie Whitlock
Thank you for all the referrals!  Your referrals are the best compliment you can give us.
Each of the referrers will receive either a $10 Regal Entertainment card or $10 Starbucks card. A matching $20 donation for each March referral totaling  $140 was donated to National Multiple Sclerosis Society, Greater Northwest Chapter .
Our  April Charity of the month will again be the National Multiple Sclerosis Society, Greater Northwest Chapter  which "works to improve the quality of life for people affected by MS in Alaska, Northern Idaho, Montana and Washington and raise funds for critical MS research."