December 2017 "Give Back" Referral Rewards
December 8, 2017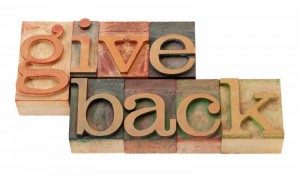 We would like to thank the following people for referring to us in November:
Gloria Cartwright
Pam Corbray
Linda Mock
Lindsay Nuttman
Armando Obien
Michael Radtke
Dethnarin Sibounheuang
Yordan Stoyanov
Katrina Stuckey
Johnny Vo
Thank you for all the referrals!  Your referrals are the best compliment you can give us.
Each of the referrers will receive either a $10 Regal Entertainment card or $10 Starbucks card. A matching $20 donation for each October referral totaling $200 was donated to  Make-A-Wish Alaska and Washington.  Make-A-Wish® grants the wishes of children diagnosed with a life-threatening medical conditions. Make-A-Wish® "believes the wish experience can be a game-changer" for these critically ill children. Research shows granting wishes helps these children build the physical and emotional strength they need to fight a critical illness, giving them a higher quality of life and better health outcomes. So we are happy to support this valuable effort to transform children's lives.
Our December charity of the month will be MDA Muscular Dystrophy Association.
For more than 65 years MDA has been committed to saving and improving the lives of kids and adults living with muscular dystrophy and related life-threatening diseases.